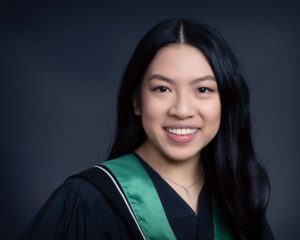 Amanda Chan
Amanda is a 4th year Undergraduate student at University of Waterloo, where she is pursuing a Bachelor of Arts in Honours Social Development Studies and Psychology with Specializations in Education, Social Action and Social Policy, and Social Work. Her research interests include Special Education, Educational Policy, and Autism Spectrum Disorder. In the upcoming September 2020 term, she will begin her
Masters of Arts in Child Study and Education at the University of Toronto/Ontario Institute for Studies in Education.
---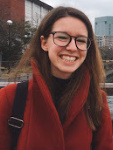 Sarah Clifford
Sarah Clifford is studying Political Science at the University of Alberta with a focus on international relations. Her research draws on the intersections between American militarized masculinities, identity politics and education policy, through a post-structuralist lens.
---

Lisa Howell
Lisa Howell lives and works on the unceded lands of the Anishinabe people in Ottawa. She is a passionate teacher and a PhD Candidate at the University of Ottawa in the Faculty of Education. Under the supervision of Dr. Nicholas Ng-A-Fook, Lisa's SSHRC funded doctoral work takes up the possibilities of ethical relationality and unlearning colonialism in teacher education. Lisa is honoured to be the recipient of a "Partner in Indigenous Education" Award from Indspire, as well as a Governor General's Award for Excellence in teaching Canadian History. She is committed to learning, living, working, and teaching towards good relations with students, colleagues, communities, and schools.
---

Carol Lee
Carol Lee is a University of Ottawa PhD candidate in the Faculty of Education. Her SSHRC and OGS funded doctoral research investigates collaborative story-making with Indigenous and non-Indigenous youth as a way of supporting the TRC's Call to Action 63.3. Carol is an Assistant Editor with JCACS, mother of four, and a practicing poet.
---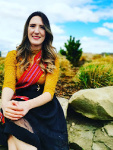 Madelaine McCracken
Madelaine McCracken is Métis from the Red River Settlement. She is a masters student at the University of Ottawa and is completing her MRP under Dr. Ng-A-Fook's guidance. She is conducting Indigenous educational research for the Faculty of Education, the Caring Society, and SSHRC where she is understanding how Indigenous rights and values are represented in Teacher Education across Canada.
---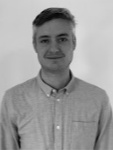 James Miles
James Miles is a PhD Candidate and sessional instructor at the Ontario Institute for Studies in Education at the University of Toronto. He was previously a social studies and history teacher in Vancouver British Columbia. His SSHRC funded dissertation research examines the teaching and learning of historical injustices in classrooms, museums, and historic sites. He is also an assistant editor at Curriculum Inquiry. His research has been published in Theory and Research in Social Education, Historical Studies in Education and the International Journal of Qualitative Studies in Education.
---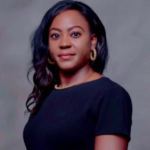 Hembadoon I. Oguanobi
Hembadoon (Hemba) holds a doctorate in Law from Durham University in England, and an MA in Education from the University of Ottawa. She is working on her second doctorate within the field of curriculum studies under the supervision of Prof. Nicholas Ng-A-Fook at the University of Ottawa. Hemba is the recipient of the 2019 CACS Cynthia Chambers award, and teaches at the Department of Law and Legal Studies at the University of Carleton in Ottawa. Her research interests are multidisciplinary and include curriculum studies, life history research, policy, post-colonialism, intellectual property rights, health literacies, access to medicines, human rights, refugee and newcomer education. Hemba has published in the Journal of World Intellectual Property and Education Journal- Revue de l'education.
---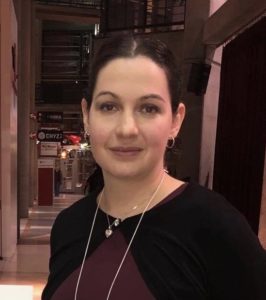 Laurie Pageau
Laurie Pageau is a PhD candidate at Laval University (Québec) under the supervision of Prof. Jean- François Cardin (U.Laval) and Prof. Catherine Duquette (UQAC). She has previously taught history at High School level for 6 years. Her doctoral research aims at understanding the influence students' epistemological comprehension of history on their potential success on the provincial examination. Her Master dissertation focused on the causes to which students, who have failed at the ministerial history examination, attributed their failure.

---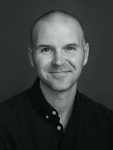 James Rowinski
Although originally from Nova Scotia, James Rowinski currently lives in Fredericton, New Brunswick where he and his wife have been raising their three children. He has been a social studies teacher and curriculum developer in New Brunswick for the past decade. Currently in his fourth year of his PhD at the University of New Brunswick, James' work challenges deficit discourses that operate to undermine young learners' capacity for historical thinking. Through his research, he hopes to expand opportunities for young people to speak back to experiences with history pedagogy in school. In 2017, the middle school students he works with were recipients of the Fredericton Heritage Trust Award for their research drawing attention to post-First World War commemoration practices in the Fredericton community. James is supported by a 4-year Doctoral SSHRC and NBIF scholarships at UNB.
---
Aaron Sardinha-Drake
Aaron Sardinha-Drake, an MA.Ed student in Curriculum Studies at The University of Ottawa, is seeking to better understand how arts education can feature in today's curriculum. Aaron is working on a national partnership grant project called Thinking Historically where he is analyzing the ways in which indigenous knowledges, and the Truth and Reconciliation are featuring in Teacher Education programs across Canada.
---
Bridget Stirling
Bridget Stirling is a PhD student in the University of Alberta's Department of Educational Policy Studies, where she is interested in children's rights and the politics of childhood. She holds an MA in Intercultural and International Communication from Royal Roads University. In addition to her doctoral studies, Bridget serves as an Edmonton Public School Board trustee. She is also an activist and organizer involved in issues of social, economic, and environmental justice, gender, children's rights, and human rights. Bridget is a co-founder of Hate Free Yeg, a grassroots organization working to make Edmonton a space free of hate and discrimination, and a founding member of the Child-Friendly Housing Coalition of Alberta, working to end discrimination against children in access to housing.