10th Annual Dr. Ottilia Chareka Memorial Lecture in Education & Social Justice
Symposium: Indigenous Knowledges and History Education
Wednesday, March 2, 2022
7:00pm – 8:30pm Atlantic Standard Time / 12:00pm – 1:30pm New Zealand DST (March 3)
Co-sponsored by the University of New Brunswick Faculty of Education, the UNB Mi'kmaq Wolastoqey Centre, and Thinking Historically for Canada's Future
In this symposium, panelists will explore the ways in which Indigenous Knowledges (IK) inform the teaching of the past either in formal education contexts such as K-12 history and/or social studies courses or in informal learning spaces such as museum, community, or land-based educational experiences. The panel members will explore the meaning of IK, how IK conceptualizes the past and shapes teaching and learning about the past.
Panelists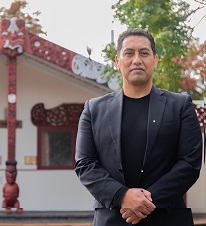 Dr. Nēpia Mahuika is Ngāti Porou, and the Convenor of History at the University of Waikato. He is chair of Te Pouhere Kōrero and was one of the advisors on the Aotearoa New Zealand History Curriculum working group. From 2022 – 2024, Dr Mahuika will lead a Marsden Funded project that will explore and discuss key Māori history concepts and pedagogies with iwi experts and the national Māori History collective.

The Place of Mātauranga Māori in the New Zealand History Curriculum Reset
In 2019, the New Zealand government announced plans for a national curriculum reset that would address our 'shared' colonial history and include more Indigenous content. This brief presentation explores some of the discussions and thinking about the necessary inclusion of Māori and iwi history concepts, frames, and pedagogies, in order for a curriculum change to be truly transformative, decolonial, or Indigenising. Dr Mahuika will briefly talk about how Māori knowledge (Mātauranga Māori) is, and is not, in the new curriculum, and what key concepts and knowledge require more development and work.
---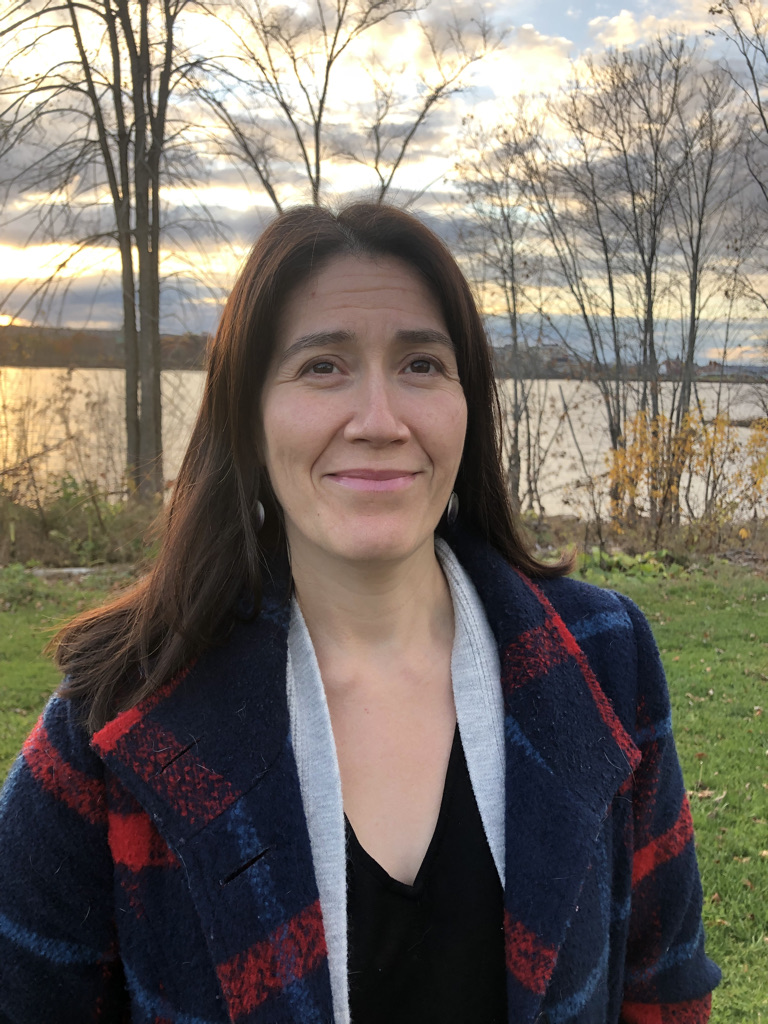 Natasha Simon, PhD Candidate, is l'nu from the Signigtog district and Nikanahtpat (Director) of the Mi'kmaq-Wolastoqey Centre at UNB. Her current research centres on the special significance of Migatju'aq (grandmothers) in Mi'kmaq culture and on the life and work of her own great grandmother, Isabelle Simon, who was a healer, midwife, and basket maker from Elsipogtog. Natasha's other research interests include justice for Indigenous peoples, Aboriginal title, the Peace and Friendship Treaties, the history of systemic racism and police violence against Indigenous peoples, and Indigenous research methodologies.

Agenotematoltinej ootjit Tiam: A methodology for Practicing Mi'kmaq History
In the Mi'kmaw creation story as re-told by Marie Battiste and Tuma Young, Nukumi (grandmother) accompanies Kluskap on a journey through Mi'kma'ki. Together, they meet his relatives, and in the process, he learns how to be l'nu.  The first relative they meet is his nephew who understands the life and strength of underwater realms; then they meet his mother, who, "As part of the earth, brought the strength and wisdom of the earth and knowledge of how to maintain harmony with the forces of nature." After they complete their travels, Nukumi  tells Kluskap that honouring and respecting "Nukumi's wisdom, the spiritual power of Netawansum (his nephew) and the strength and cycles of the earth revealed to them by Nikanakanimqusiwsq (Kluskap's mother)" would provide a way to knowledge and spirituality, and in that way, the people would  flourish. By visiting each of their relatives, Nukumi and Kluskap experience relationships through Mi'kma'ki and good relationships are then made possible.

During a visit with my own relatives, while butchering a moose, we discussed the Mi'kmaw creation story. Through the practice of moose butchering and the telling and sharing of our story, I offer a methodology for practicing Indigenous histories.
---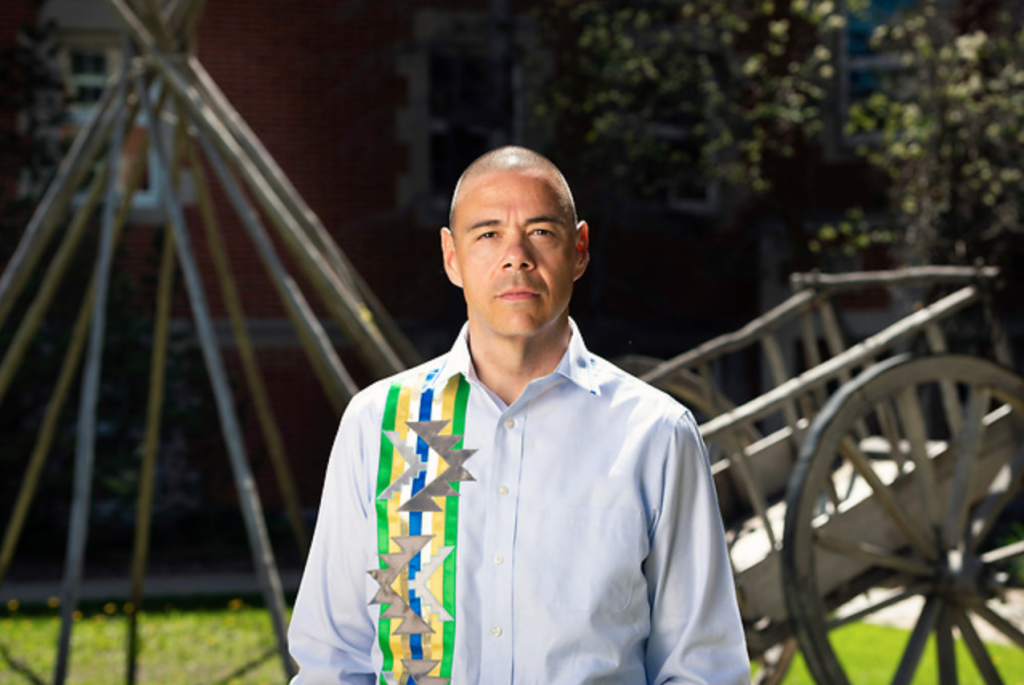 Dr. Chris Andersen  is Métis, from the Parkland region of Saskatchewan. He is a Professor, and the Dean of the Faculty of Native Studies at the University of Alberta. He was a founding member of the Native American and Indigenous Studies Association Executive Council, is a member of Statistics Canada's Advisory Committee on Social Conditions and is editor of the journal aboriginal policy studies. He was recently named to the Royal Society of Canada's College of New Scholars, Artists and Scientists.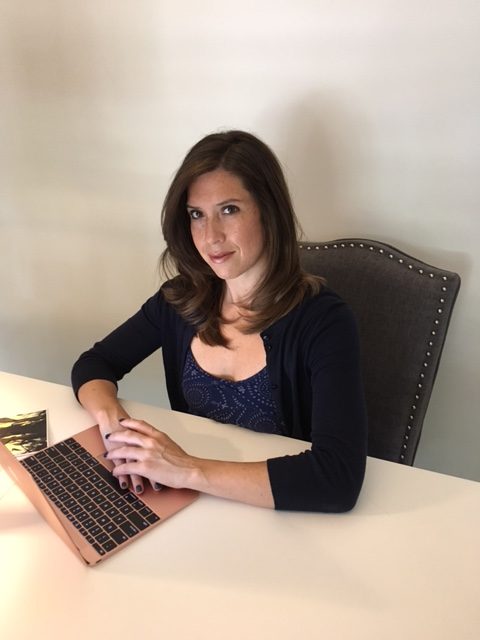 Dr. Chelsea Gabel is Red River Métis from Rivers, Manitoba. She is an Associate Professor at McMaster University in the Department of Health, Aging and Society and the Indigenous Studies Program. She holds a Canada Research Chair in Indigenous Well-Being, Community Engagement and Innovation. Her research focuses broadly on Indigenous health, community-engagement, ethics and arts-based research methods. 

The British Museum through the lens of Metis nationhood: Indigenous knowledge in the absence of curatorial relationality 
Museums the world over welcome millions of guests every year, and many of these venues include exhibits about Indigenous culture – as such, they represent a (mostly self-directed) locale through which visitors gain knowledge about Indigenous peoples. Focusing on the British Museum's JP Morgan Chase Gallery North America exhibit, we explore how the Métis history depicted in the exhibition – which oscillates between complete erasure and use of a racialized currency of "Métis as mixed" – exemplifies what the failure to co-produce Indigenous knowledge on the Métis with the Métis nation, looks like in curatorial practice. We will also provide some suggestions for K-12 teachers seeking to incorporate museum content into their lessons.