Project Director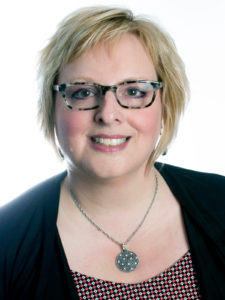 Carla L. Peck is Professor of Social Studies Education in the Department of Elementary Education at the University of Alberta and is the Director of the Thinking Historically for Canada's Future SSHRC Partnership Grant. She researches teachers' and students' understandings of democratic concepts, teachers' and students' historical understandings, and is particularly interested in the relationship between students' ethnic identities and their understandings of history. She has held several major research grants and has authored, co-authored, and/or co-edited numerous journal articles, book chapters, and books related to her research interests, including Education, Globalization and the Nation (PalgraveMacmillan, 2016), Teaching and Learning Difficult Histories in International Contexts: A Critical Sociocultural Approach (Routledge, 2018), and the Palgrave Handbook of Global Citizenship and Education (PalgraveMacmillan, 2019). Her most recent co-edited book, with Anna Clark, is Contemplating Historical Consciousness: Notes from the Field (2019, Berghahn Books). Carla regularly works with teachers at the provincial, national, and international level and serves as a consultant on numerous boards and advisory groups for history and civic organizations. Strongly committed to social justice education, Carla has always sought ways to engage students of all ages in discussions about how to make the world a more equitable and just place to live. She views a solid grounding in history and historical inquiry as foundational to these discussions. Before Carla found her way to academia, she was an elementary school teacher in New Brunswick.
---
Project Manager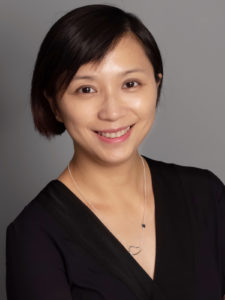 Vivian Y. Lei holds a Ph.D. in the area of Language Acquisition and Learning from the Department of Elementary Education, University of Alberta, where she also obtained her Master of Education. She has been working with the University of Alberta for over ten years across the Faculties of Education, Medicine and Dentistry, and Rehabilitation Medicine. She brings to the project extensive research experience, as well as experiences in project management and research coordination.
---
Executive Committee Members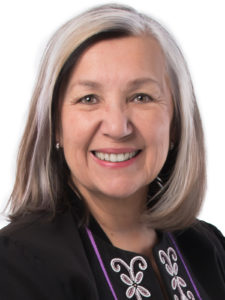 Marie A. Battiste is a Mi'kmaw educator from the Potlotek First Nation of Unama'ki (Cape Breton, Nova Scotia) and full professor at the University of Saskatchewan. Internationally renowned for her seminal research, writing, and communications on the history, protection, recovery and renewal of Indigenous knowledge and language, she continues to advocate for decolonizing education and support reconciliation and Indigenizing at postsecondary institutions. She is an honorary Officer of the Order of Canada, elected Fellow to the Royal Society of Canada, and a Pierre Elliott Trudeau Fellow. Her publications include Decolonizing Education: Nourishing the Learning Spirit (Purich Press, 2013), Protecting Indigenous Knowledge and Heritage: A Global Challenge (Purich Press/UBC Press, 2000 and Saskatchewan Book Award). She has several edited collections, Visioning Mi'kmaw Humanities: Indigenizing the Academy (2016), Living Treaties: Narrating Mi'kmaw Treaty Relations (2016), Reclaiming Indigenous Voice and Vision (2000), and First Nations Education in Canada: The Circle Unfolds (1995).
---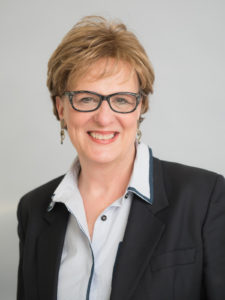 Penney Clark is a history educator, historian of education, and professor in the Department of Curriculum & Pedagogy at the University of British Columbia. She was Director of The History Education Network/Histoire et éducation en réseau (THEN/HiER) for ten years. She has published widely on history and social studies education, and on the history of educational publishing in Canada, and has received publication awards from the Canadian History of Education Association and the Canadian Association for Foundations in Education. She is co-editor of the journal Historical Studies in Education/Revue d'histoire de l'éducation, editor of New Possibilities for the Past: Shaping History Education in Canada (UBC Press, 2011), and co-editor of The Anthology of Social Studies: Issues and Strategies for Elementary Teachers (TC2, 2020) and Learning to Inquire in History, Geography and Social Studies: An Anthology for Secondary Teachers (TC2, 2008), which are used in teacher education programs across the country. Her forthcoming book, The Arts and the Teaching of History: Historical F(r)ictions, co-authored with Alan Sears, will be published by Palgrave MacMillan in 2020.
---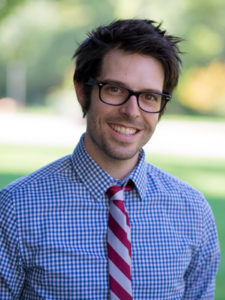 Maxime Dagenais is the Coordinator of the Wilson Institute for Canadian History, an adjunct assistant professor in the Department of History at McMaster University, and a historian of colonial Canada and early America. He is the co-author of The Land in Between. The Upper St. John Valley, Prehistory to World War One and the co-editor of Revolutions Across Borders: Jacksonian America and the Canadian Rebellion. His articles have been published in Canadian Military History, the Canadian Journal of Media Studies, Australasian-Canadian Studies, The Canadian Encyclopedia, Bulletin d'histoire politique, Quebec Studies, and American Review of Canadian Studies.
---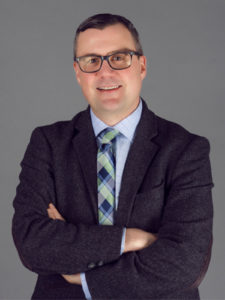 James Doiron is the Research Data Management Services Coordinator, University of Alberta Libraries and the Academic Director of the University of Alberta Research Data Centre. With an educational background in the Social Sciences (Psychology; Criminology), James has extensive applied research and data management experience across a wide range of disciplines, areas of focus and data types. James actively sits on a number of local, national and international advisory and working groups, including both as a member of the UofA's Institutional RDM Strategy Working Group and Health Research Ethics Board, the Statistics Canada Data Liberation Initiative (DLI) External Advisory Committee, and the Inter-University Consortium for Political and Social Research (ICPSR) Council. James is co-Chair of the Canadian Association of Research Libraries (CARL) Portage Network Data Management Planning (DMP) Expert Group, and is additionally a member of the Portage Research Data Management (RDM) Training Expert Group, as well as the Dataverse North Working Group.
---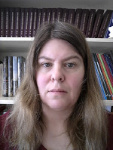 Catherine Duquette is an Associate Professor of Social Studies and History Education in the Department of Education at the Université du Québec à Chicoutimi (UQAC). She is a member of the Centre de recherche interuniversitaire sur la formation et la profession enseignante (CRIFPE). She is a member of the UNESCO Chair for "la transmission culturelle chez les Premiers peuples comme dynamique de mieux-être et d'empowerment" lead by UQAC's professor Élisabeth Kaine. She has published several journal articles and book chapters about historical thinking, historical consciousness and the role of assessment in history education in French and in English. Her current research interests include progression models for historical thinking, the impact of provincial examination for history education and the question of assessment. Over the last five years, Catherine (Cate) has worked with the PEI and New Brunswick ministry of education (francophone division) providing professional development for the high school social studies teachers. She was a member of the consultation committee for the Quebec Ministry of Education's reform of the history of Quebec and Canada curriculum. She teaches with Prof. Carla Peck at the annual Historical Thinking Summer Institute organized by the professor Lindsay Gibson and she has partnered with Canada's National History Society.
---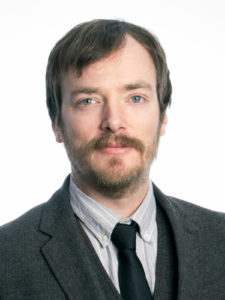 Lindsay Gibson is an Assistant Professor of Social Studies and History Education in the Department of Curriculum and Pedagogy at the University of British Columbia. He has published several journal articles and book chapters about historical thinking, historical inquiry, history teacher education, the ethical dimension of history, and assessment of historical thinking. Prior to completing his PhD in Curriculum and Pedagogy at UBC in 2014 Lindsay taught secondary school history and social studies in Central Okanagan Public Schools (Kelowna, B.C.) for twelve years. For more than a decade he has collaborated with organizations including The Critical Thinking Consortium (TC2), Historica, and others to develop learning resources that promote historical thinking and historical inquiry. Over the last five years Lindsay has worked on K-12 social studies curriculum writing teams in B.C. and Alberta, is on the Executive Board of the Historical Thinking Project, and organizes an annual Historical Thinking Summer Institute in partnership with Canada's National History Society.
---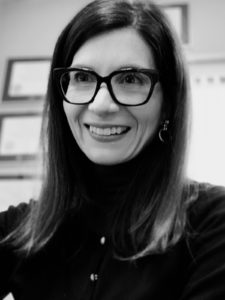 Jacqueline P. Leighton is currently a Professor in the Department of Educational Psychology. She is a registered psychologist and has received her training at the University of Alberta and Yale University. She specializes in the cognitive, emotional and social variables associated with academic achievement, test design and performance, and learning in both children and adults. Her research has been funded by grants from a variety of agencies, including NSERC and SSHRC. She is past editor of Educational Measurement: Issues and Practice, and currently serves on the editorial board of Journal of Educational Measurement. More information can be found at leighton4learning.com.
---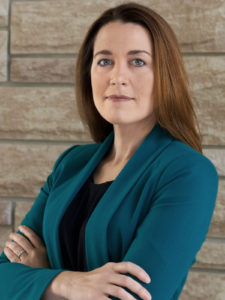 Kristina R. Llewellyn is Associate Professor of Social Development Studies at Renison University College, University of Waterloo. She is a member of the Ontario College of Teachers and affiliated faculty with the History Department and Games Institute at the University of Waterloo. Dr. Llewellyn is an expert in oral history education, civic learning, equity in education, and the history of education. Dr. Llewellyn has published numerous books, including The Canadian Oral History Reader (McGill-Queen's, 2015); Oral History and Education: Theories, Dilemmas, and Practice (Palgrave, 2017), Oral History, Education, and Justice: Possibilities and Limitations for Redress and Reconciliation (Rutledge, 2019). She is currently the Director of the SSHRC-funded partnership Digital Oral Histories for Reconciliation: The Nova Scotia Home for Colored Children History Education Initiative (DOHR, www.dohr.ca) and the SSHRC-funded project Model Citizens: Youth, Global Citizenship, and the Model United Nations.
---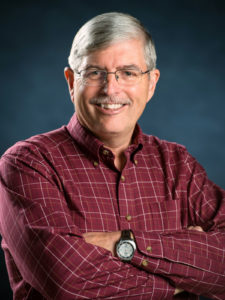 Alan Sears is an Honorary Research Professor in the Faculty of Education at the University of New Brunswick. He has been an educator for more than 40 years teaching at all levels from grade 2 to graduate school. Alan's research and writing have been in the fields of social studies, citizenship education, history education, religion and education, and educational policy. Alan has directed three national studies of citizenship education in Canada and contributed to several large-scale international comparative studies in the field. He has coauthored or co-edited six academic books, and a school textbook for grade six in Alberta. He has also published more than 75 peer reviewed articles and book chapters. From 2014-2018, Dr. Sears was Editor of the international journal Citizenship Teaching and Learning.
---
Partner Representatives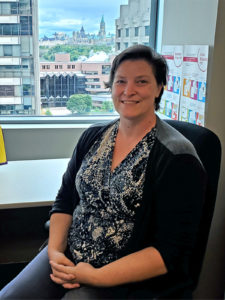 Rachel Collishaw is the President of the Ontario History and Social Science Teachers' Association, and the Social Studies Educators Network of Canada. She has been a teaching at the secondary level in history and social science subject areas for over 20 years. She has worked as an instructional coach with the Ottawa-Carleton District School Board and is a passionate advocate for quality professional learning and resources for history and social science teachers. She is a recipient of the Governor General's History Award for Excellence in Teaching (2013) and the author of several textbooks and learning resources that emphasize inquiry and historical thinking. She is currently on secondment to Elections Canada as an Education Specialist, where she has developed resources to support educators in teaching about elections and democracy.
---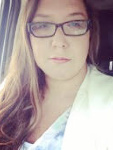 Blaire Gould is the Executive Director at Mi'kmaw Kina'matnewey. She comes from the Mi'kmaq district of Unama'ki and is a proud L'nu'skw and speaker. She strives to advance the educational opportunities and rights for the Mi'kmaq people. Blaire has continued to pursue new and innovating ways to infuse language and culture into the 21st century. She is part of an inspiring team of Mi'kmaq scholars and educators whose collective and individual contributions to Mi'kmaw education have created space for Mi'kmaq innovation in the education system.
---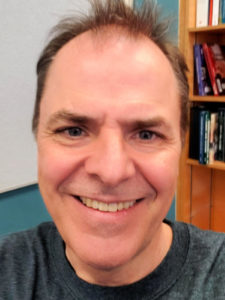 John Tidswell has been an Alberta teacher for twenty-five years and taught in every grade from one to twelve. He is currently working in a virtual classroom, teaching and developing coursework for Revelation Online – Edmonton Catholic Schools' online learning department.
Previously, John worked for seven years as the District's social studies consultant, working with schools and teachers to promote best practices. He is the past president of the Alberta Teachers' Association Social Studies Council, an organization aimed at improving professional practice in the teaching of social studies by providing and facilitating professional learning opportunities. He is currently working with others educators from across the country to help establish the Social Studies Education Network of Canada (SSENC). This organization seeks, amongst other goals, to facilitate cooperation among social studies educators across Canada. John is a musician and is interested in the arts, culture, politics, economics and environmental issues.