Year 1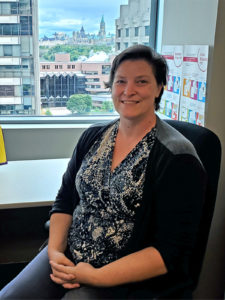 Rachel Collishaw is the President of the Ontario History and Social Science Teachers' Association, and the Social Studies Educators Network of Canada. She has been a teaching at the secondary level in history and social science subject areas for over 20 years. She has worked as an instructional coach with the Ottawa-Carleton District School Board and is a passionate advocate for quality professional learning and resources for history and social science teachers. She is a recipient of the Governor General's History Award for Excellence in Teaching (2013) and the author of several textbooks and learning resources that emphasize inquiry and historical thinking. She is currently on secondment to Elections Canada as an Education Specialist, where she has developed resources to support educators in teaching about elections and democracy.
---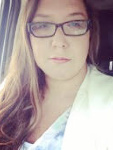 Blaire Gould is the Executive Director at Mi'kmaw Kina'matnewey. She comes from the Mi'kmaq district of Unama'ki and is a proud L'nu'skw and speaker. She strives to advance the educational opportunities and rights for the Mi'kmaq people. Blaire has continued to pursue new and innovating ways to infuse language and culture into the 21st century. She is part of an inspiring team of Mi'kmaq scholars and educators whose collective and individual contributions to Mi'kmaw education have created space for Mi'kmaq innovation in the education system.
---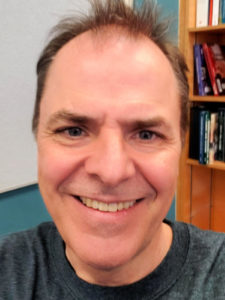 John Tidswell has been an Alberta teacher for twenty-five years and taught in every grade from one to twelve. He is currently working in a virtual classroom, teaching and developing coursework for Revelation Online – Edmonton Catholic Schools' online learning department.
Previously, John worked for seven years as the District's social studies consultant, working with schools and teachers to promote best practices. He is the past president of the Alberta Teachers' Association Social Studies Council, an organization aimed at improving professional practice in the teaching of social studies by providing and facilitating professional learning opportunities. He is currently working with others educators from across the country to help establish the Social Studies Education Network of Canada (SSENC). This organization seeks, amongst other goals, to facilitate cooperation among social studies educators across Canada. John is a musician and is interested in the arts, culture, politics, economics and environmental issues.
---
Year 2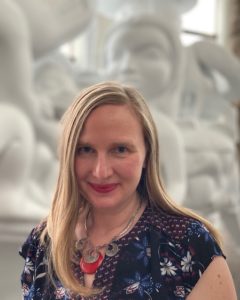 Danielle Dezort she continued her journey in educational positions in provincial, local and national historic sites. Through her 17-year career at the Canadian Museum of History she has strived to build creative learning experiences for multiple audiences, partnering with experts and historical stakeholders
from a variety of cultural, academic and educational backgrounds. She is passionate about
Historical Thinking teaching techniques, incorporating these into school programs and online.
She is currently overseeing the development of the Teacher Zone , a new museum web initiative providing Canadian-history themed "packages" aimed at bringing high-quality primary sources and activities into classrooms across the country.  She enjoys leading her team to develop innovative thought-provoking programs. Her goals are to promote historical engagement and inclusivity by including multiple voices in the historical narrative, and making learning about history fun and enjoyable.
---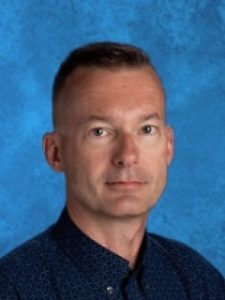 Robert Jardine is a high school educator and Department Head at Warman High School in
Warman, SK. A graduate of the University of Alberta and the University of Saskatchewan, and
now in his 25th year in the classroom, Robert has taught Grades 1-12 in a variety of rural and
urban settings. A long-time member of Social Studies Saskatchewan, the professional growth
network for Saskatchewan's social studies teachers, Robert has served on the Executive since
2006 and as President since 2009. Robert is deeply committed to supporting learners and
educators and is proud to serve as Vice-President of the newly established Social Studies
Educators Network of Canada. Robert also sits on the Reference Committee guiding the
renewal of high school social studies curriculum in Saskatchewan.
---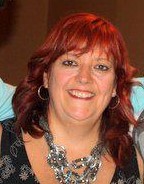 Lise Proulx is a social education advisor at the Affluents school service center. Previously, she taught history and geography at various high school levels. She has nearly 30 years of teaching experience. She graduated from the University of Quebec at Montreal (UQAM) and is a lecturer at the same university. She supervises trainees in the baccalaureate and the qualifying master's degree. Lise is very involved in the field of teaching and professional development; she has been president of the Quebec Association for Social Science Education (AQEUS) since 2007. She is one of the members of the new Network for Social Science Education of Canada (SSENC-RESSC). Over the years, her work as a teacher and then an educational advisor has led her to participate in numerous ministerial committees, to give numerous trainings and to attend professional development sessions related to teaching. She has been interested for several years in the teaching and development of historical thinking in students.